Puzzles
The entrance of Skansen
Artist

Originally published

1932

Size

48 x 67 cm

Product Code

PUZ-5008
In stock
About the artwork
For every event and every happening at Skansen, they made a poster! Some poster were simpler and some where more lavish – here is one in the latter category.
Gotthard "Gotte" Gustafsson is the artist behind  this poster. Gotte worked at Skansen, and besides being a poster maker of great dimensions he was a skilled cultural historian and enormously handy.
About the product
Our travel posters have now been turned into 1,000 piece puzzles! Choose your favourite among eight different motifs and build up Sweden – piece by piece!
Made in Finland
Manufactured by Tactic
Other products based on this artwork
The entrance of Skansen
1932
Vintage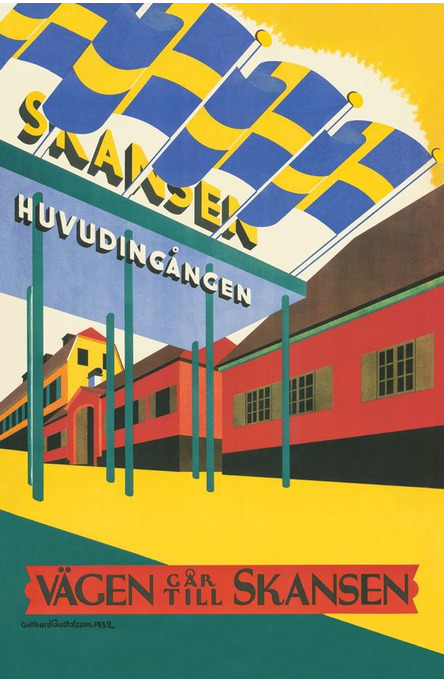 The entrance of Skansen
1932
Postcards