Vintage
The entrance of Skansen
Artist

Originally published

1932

Size

10 x 15 cm

Product Code

WO-PC-5008
Skansen Huvudingång, vägen går till skansen
In stock
About the artwork
For every event and every happening at Skansen, they made a poster! Some poster were simpler and some where more lavish – here is one in the latter category.
Gotthard "Gotte" Gustafsson is the artist behind  this poster. Gotte worked at Skansen, and besides being a poster maker of great dimensions he was a skilled cultural historian and enormously handy.
About the product
Our wooden postcards are beautiful artworks printed on birch wood! They can be used as ordinary postcards and the print will stand the test of time.
Every product is unique so please note: variations in colour and structure might appear.
Other products based on this artwork
The entrance of Skansen
1932
Puzzles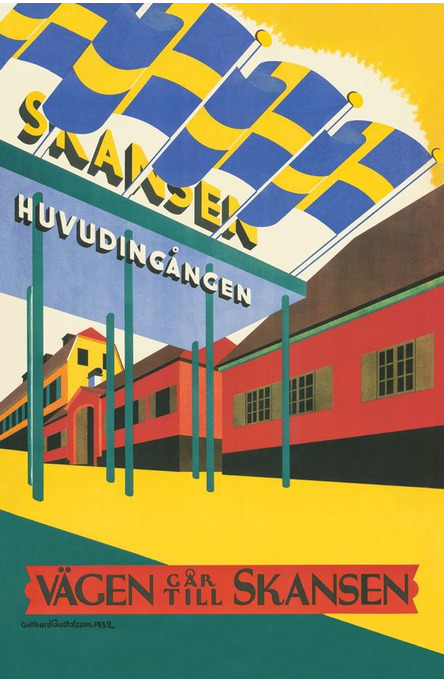 The entrance of Skansen
1932
Postcards