Poster 50 x 70 cm
SAS
Artist

Originally published

1960

Size

50 x 70 cm

Product Code

P-M-5019
In stock
About the artwork
The sky is the limit!
SAS expanded quickly in the 1960s: The jetplane was introduced  in 1959, the new airport in Stockholm, Arlanda, was opened in 1962 and soon they – unbelievably enough – offered direct flights to long-distance destinations such as New York, Chicago and Tokyo (with a fast stopover in Alaska, of course).
The master illustrator Staffan Wirén was given the task to capture the new, fast age on a poster and he mixed it up with a trendy color scheme. Sixty years later, the poster feels modern again!
About the product
This vintage poster marketing SAS has been reprinted on high quality matte paper. The poster is delivered in a durable Come to Sweden poster tube. The paper is FSC and PEFC-certified. Fits standard sized frames (50×70 cm).
Other products based on this artwork
SAS
1960
Poster 21 x 30 cm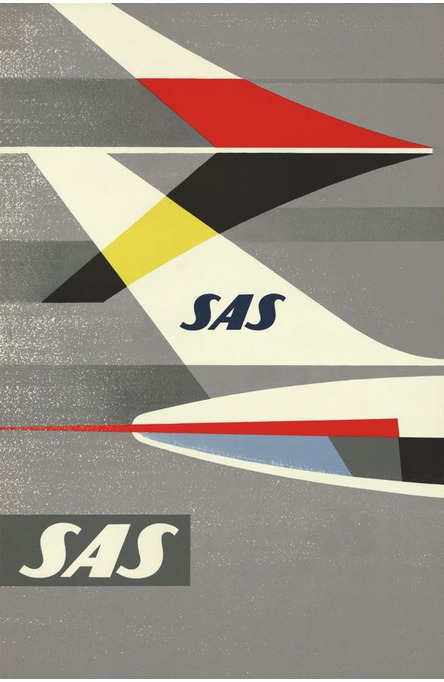 SAS
1960
Postcards
You may also like
SAS drive and fly
1960
Poster 21 x 30 cm