Sale!
Poster 21 x 30 cm
Winter Dalahorse
Artist

Unknown

Originally published

1950

Size

21 x 30 cm

Product Code

P-A4-5035
In stock
About the artwork
What a gem of a poster! Attracting tourists to Sweden with winter, skiing and dalahorses cannot have gone completely wrong. After all, isn't this Sweden in a nutshell?
The Dala Horse (Dalahästen) is the most popular souvenir from Sweden. This carved, red-painted horse has been around for centuries and is an essential symbol for Sweden.
The artist behing this poster is unknown to us, so if you  know anything about the artist or the poster, we would love to hear about it! Please contact us at posters@cometosweden.se.
About the product
The poster is packed by hand by us, in a plastic cellophane bag, with brown cardboard as support. This paper is FSC and PEFC-certified, and inspected for Nordic Ecolabelled printing.
Other products based on this artwork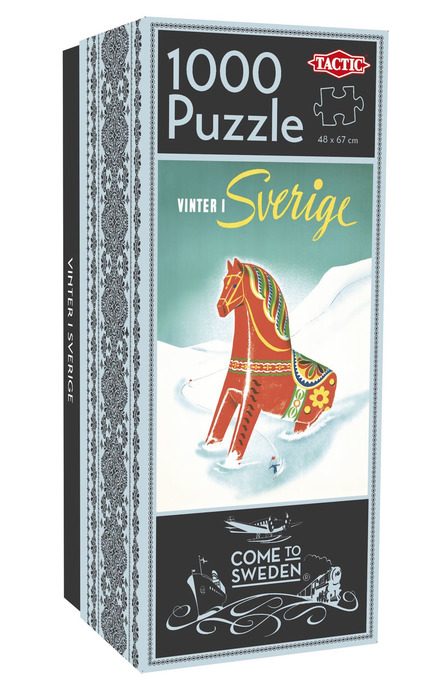 Winter Dalahorse
1950
Puzzles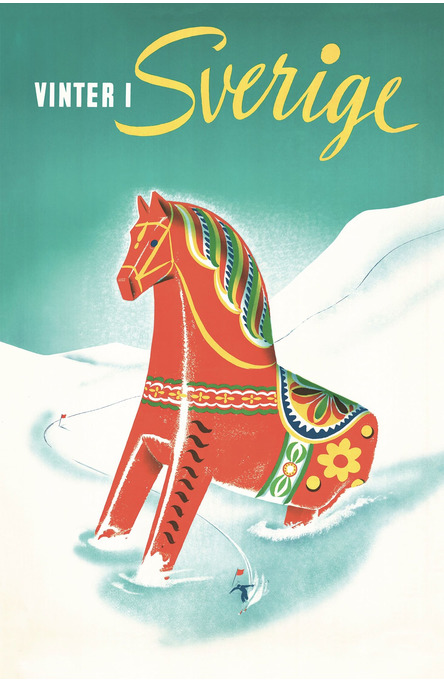 Winter Dalahorse
1950
Postcards
Winter Dalahorse
1950
Magnets & Matches