Vintage
Göta Canal Waterway
Artist

Originally published

1936

Size

10 x 15 cm

Product Code

WO-PC-5004
Göta Canal, Sweden's scenic waterway
In stock
About the artwork
Hans-Eric Olsén was often sought out whenever a city or company needed a new poster, which reveals how talented and respected he was. He was also a skilled leader and visionary within advertisment, and he climbed quickly on the corporate ladder giving him more time for strategizing but less time for illustrating.Too bad for us, we would have loved to see more posters from him!
About the product
Our wooden postcards are beautiful artworks printed on birch wood! They can be used as ordinary postcards and the print will stand the test of time.
Every product is unique so please note: variations in colour and structure might appear.
Other products based on this artwork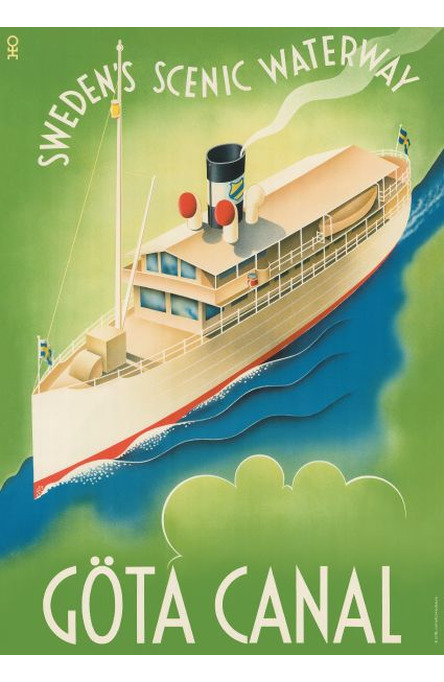 Göta Canal Waterway
1936
Poster 21 x 30 cm